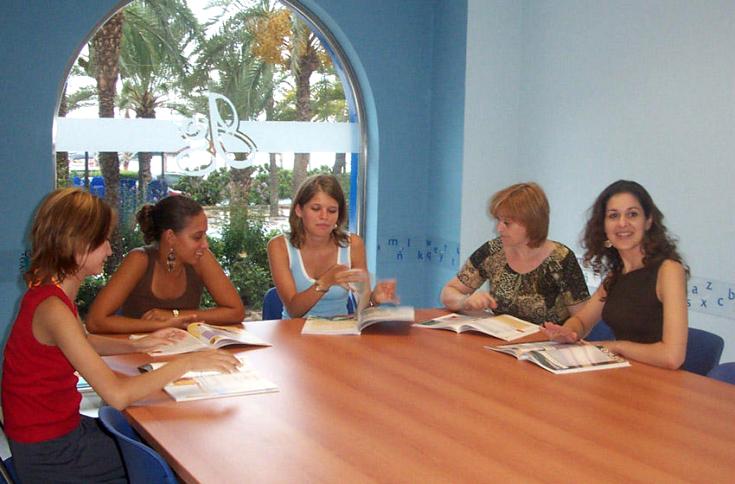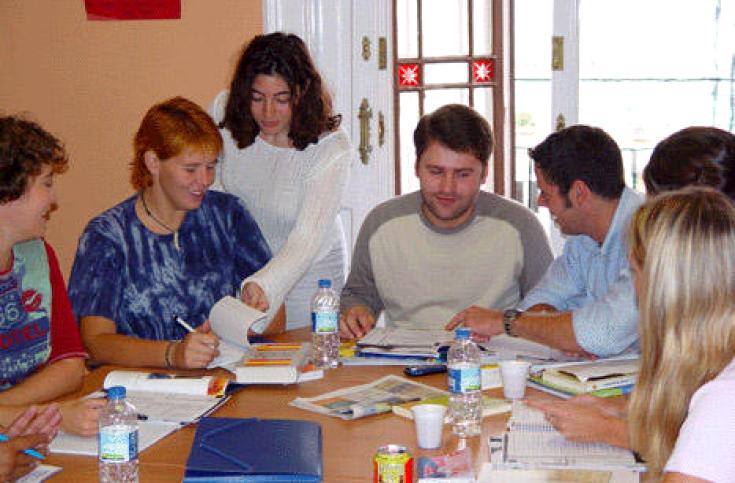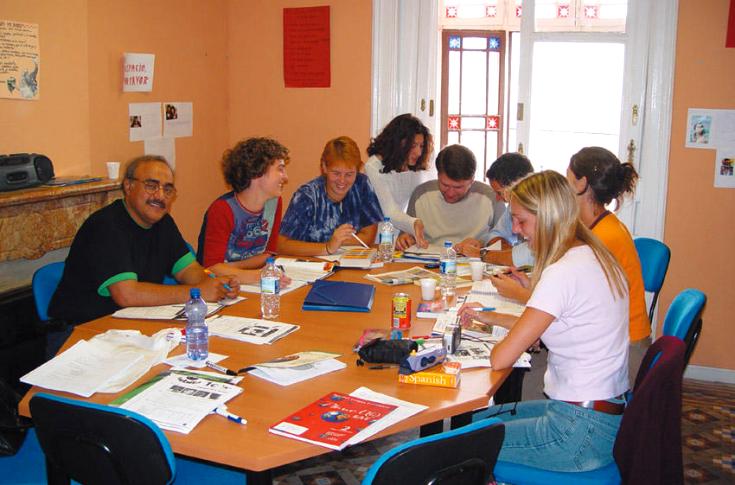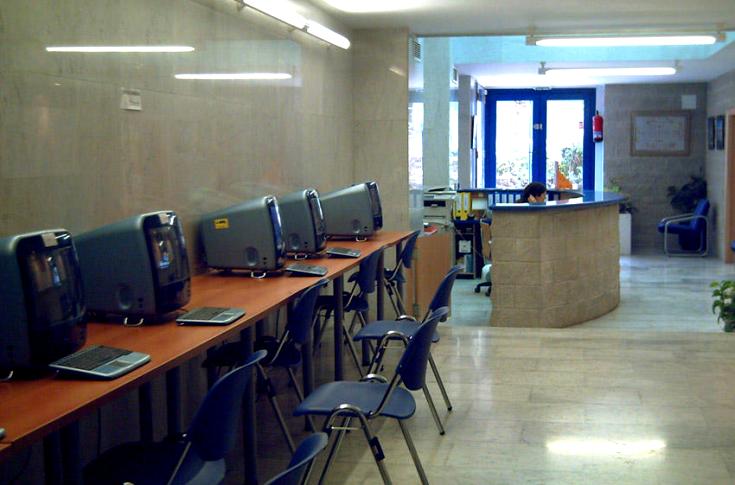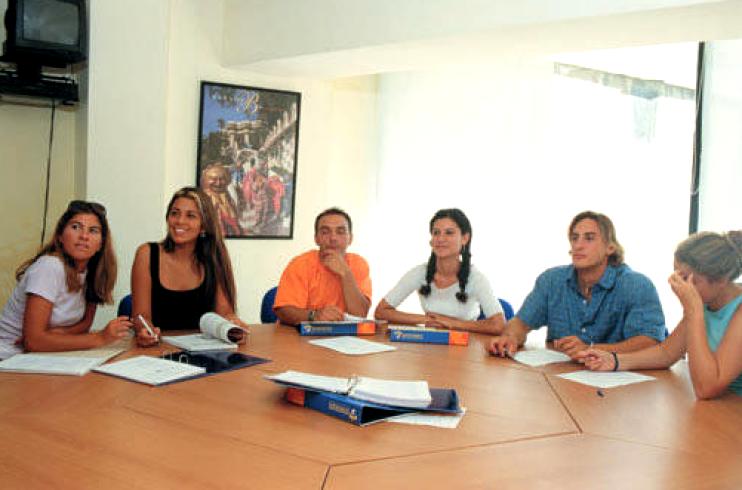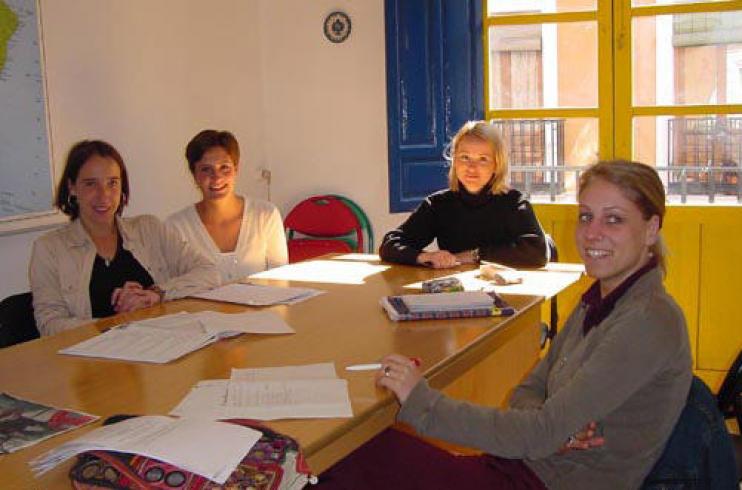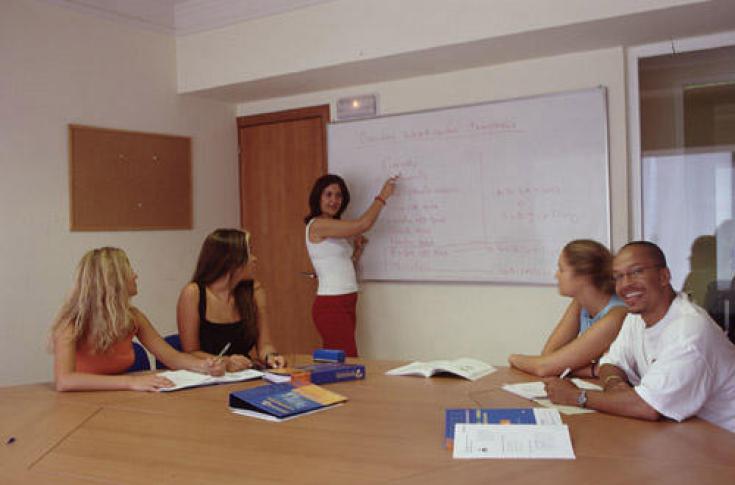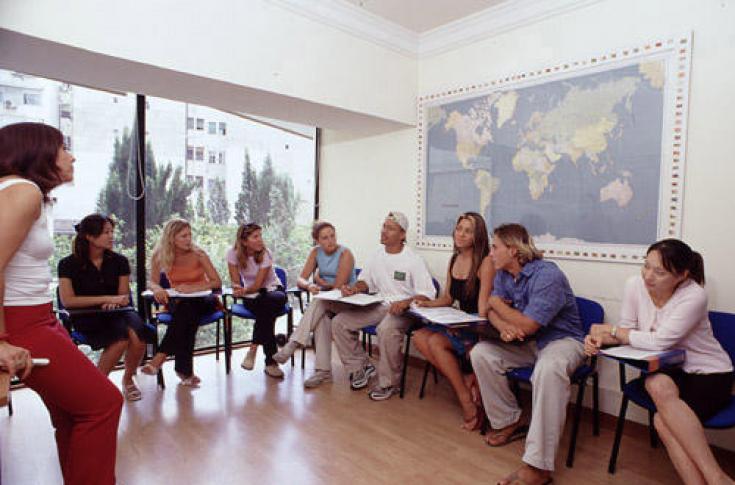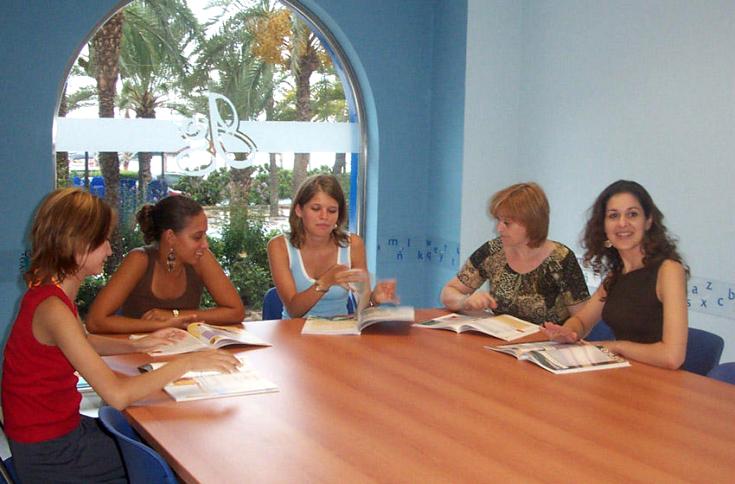 Default
Accès handicapés
Wifi
CEELE
FIYTO
ALTO
Juniors stars
Adultes courses
Adultes Infrastructures
Wifi
Espace multimedia
Famille
Appartement Partagé
Adultes Accreditations
ALTO
Instituto Cervantes
NAFSA
EduSpain
Language school Enforex
Alicante
Education Travel for Students and Adults

Minimum age : 14
Number of classes : 8
Number of students per class : 7
Levels : elementary to Proficiency
Enforex Alicante is a spacious, modern Mediterranean-style building with the capacity for 150 students.
Facilities
    * 8 spacious and well-lit classrooms
    * Teacher's meeting room
    * Computer lab with free Internet access
    * Wi-Fi wireless internet throughout the school
    * Library and video room
    * Spacious common areas
    * Air conditioning and central heat
Courses

Accommodations

Entertainment

Prices

Price estimation
One day a week is slated for film projections and another for dance classes, two great mediums through which to discover Spanish culture. These kinds of activities are usually free, but you may have to pay out of pocket expenses like entrance fees to museums and transportation. The most common afternoon events are:
    * City tour of Alicante
    * Museums and special exhibits: Las Hogueras, Fine Arts, Archeology, the Aquarium...
    * Santa Barbara Castle
    * Local markets
Enforex Alicante also offers weekend trips for €30 and up, depending on the duration and distance of the trip, such as:
    * Madrid
    * Barcelona
    * Benidorm
    * Valencia
    * Elche and its palm trees
    * Alcoi and the "Moors & Christians Festival"
Our schools of the same school group
Learn Spanish in Argentine. Our language schools are located in: Bariloche, Buenos Aires, Cordoba, Mendoza, language school in Bariloche, Buenos Aires, language course in Cordoba, Mendoza

Learn Spanish in Bolivia. Our language schools are located in: Sucre, Language school in Sucre, language course

AILS. Learn Spanish in Cuba. Study in our partner schools and explore the country.

Dominican Republic

Learn Spanish in Guatemala, an ideal destination for students and adults who wish to learn Spanish in Central America.

Spanish language courses in Peru for adults and students. Language school in Cusco; Peru.

Learn English in Spain. Our language schools are located in Alicante, Barcelona, Granada, Malage, Madrid, Marbella, Salamanca, Sevilla, Teneriffa and Valencia.