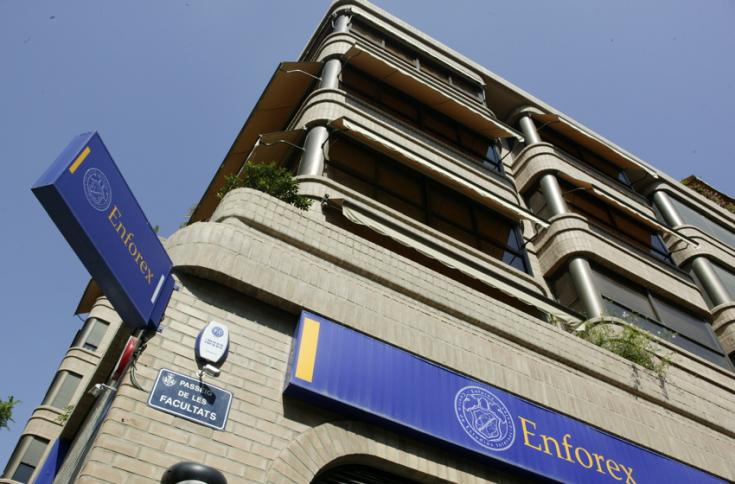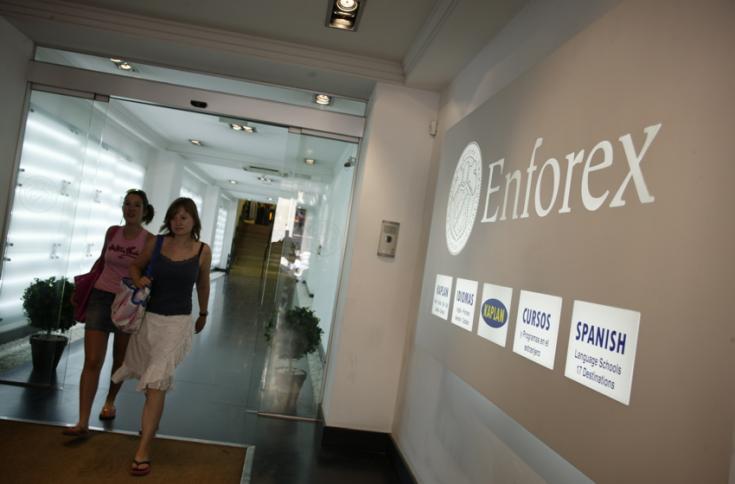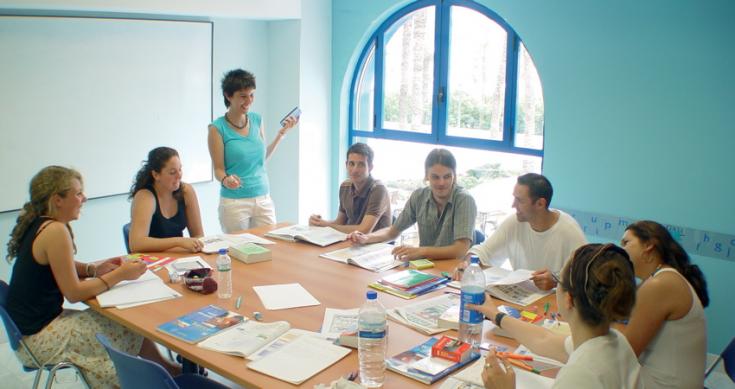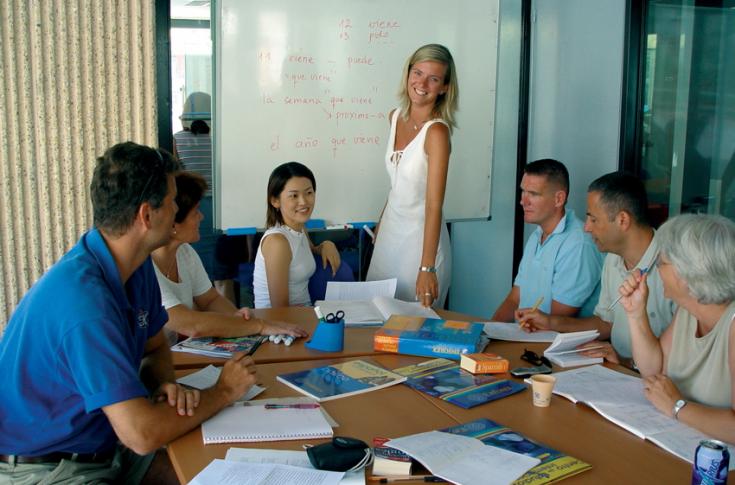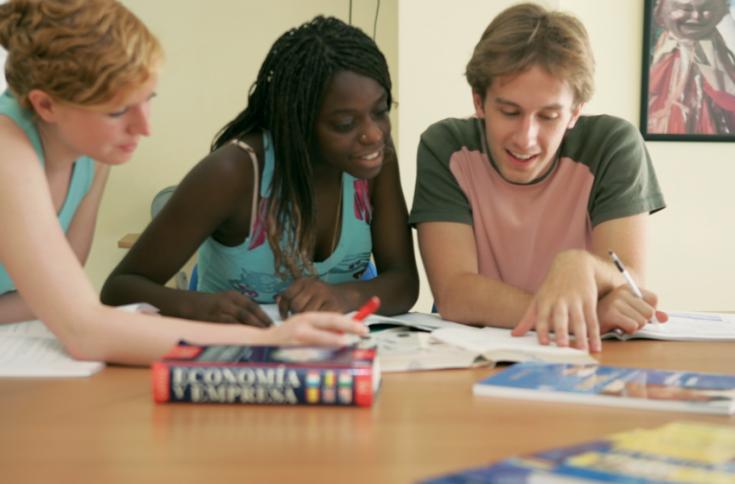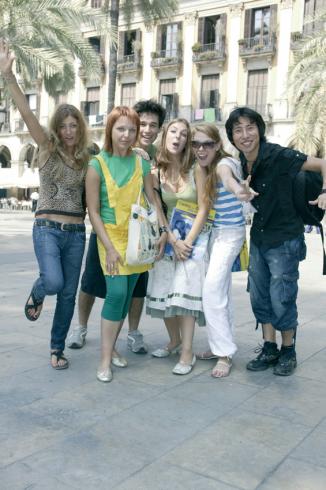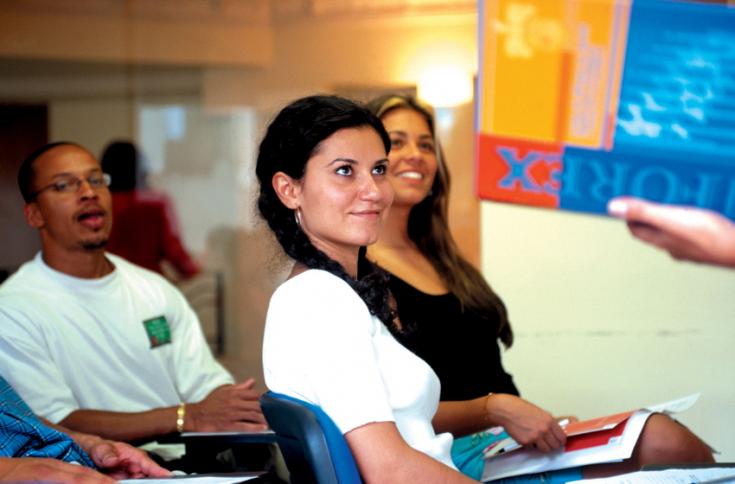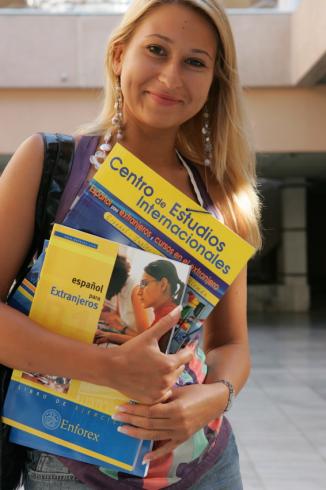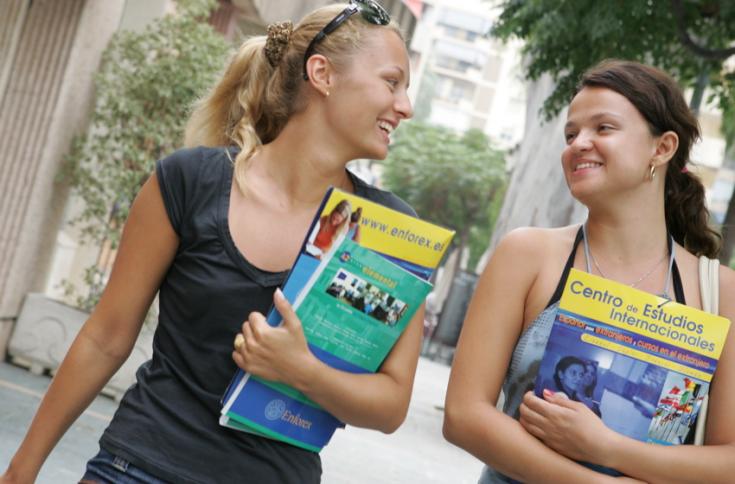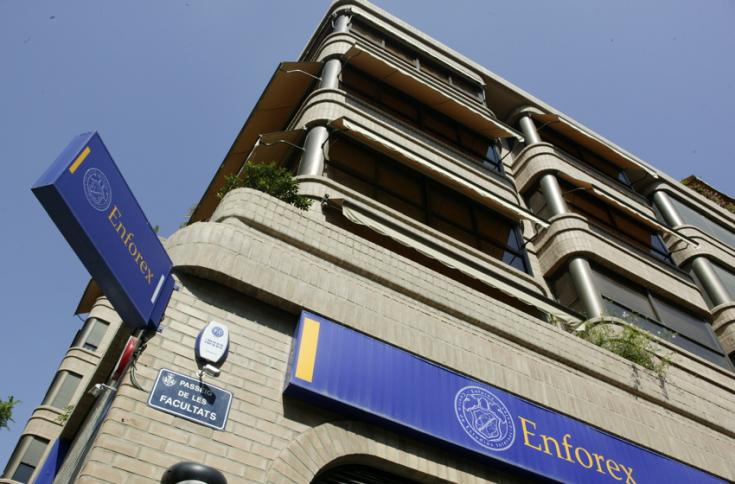 Default
Accès handicapés
Wifi
CEELE
ALTO
Instituto Cervantes
Juniors stars
Adultes courses
Cours généraux
Préparation aux examens
Adultes Infrastructures
Wifi
Espace multimedia
Famille
Résidence
Appartement Partagé
Adultes Accreditations
ALTO
Instituto Cervantes
NAFSA
EduSpain
Language school Enforex
Madrid
Education Travel for Students and Adults

Minimum age : 14
Number of classes : 40
Number of students per class : 5
Levels : elementary to Proficiency
If you're looking for a school that's just as diverse as the city of Madrid, you've found the right place! Enforex Madrid, our second largest Spanish school in Spain, welcomes students of all ages from all over the world, as well as Spaniards who join us to study English, French and German. It's an incredibly multicultural, friendly and open environment with recently rennovated facilities. All of this adds up to a lively international environment that reflects the wonderful city itself.
Facilities
    * Recently renovated 2-story building with ample natural light
    * 40 classrooms with audio-visual equipment
    * Large common room with vending machines
    * Computer lab with 20 computers and free Internet access
    * Wi-Fi (wireless access throughout the school)
    * Well-equipped library and video library
    * Teacher's room
    * Spacious central patio
    * Air conditioning and central heat
Courses

Accommodations

Entertainment

Prices

Price estimation
As the capital city of Spain, Madrid has a lifetime of activities to offer. The staff sends the students on their way by organizing daily afternoon activities to discover the culture that surrounds them, like:
    * Walking tours (Bourbon Madrid, Hapsburg Madrid, Modern Madrid...)
    * Museum visits (Prado, Reina Sofia, Archeological, Fine Arts...)
    * Royal Palace
    * Retiro Park
Madrid's location smack in the middle of the Iberian Peninsula means that no Spanish city is more than an 8 hour drive away. You can sign up for a variety of weekend excursions. The most frequent trips from our Spanish school in Madrid include:
    * Toledo
    * Segovia
    * El Escorial
    * Ávila
    * Sevilla
    * Granada
    * Costa del Sol
Our schools of the same school group
Learn Spanish in Argentine. Our language schools are located in: Bariloche, Buenos Aires, Cordoba, Mendoza, language school in Bariloche, Buenos Aires, language course in Cordoba, Mendoza

Learn Spanish in Bolivia. Our language schools are located in: Sucre, Language school in Sucre, language course

AILS. Learn Spanish in Cuba. Study in our partner schools and explore the country.

Dominican Republic

Learn Spanish in Guatemala, an ideal destination for students and adults who wish to learn Spanish in Central America.

Spanish language courses in Peru for adults and students. Language school in Cusco; Peru.

Learn English in Spain. Our language schools are located in Alicante, Barcelona, Granada, Malage, Madrid, Marbella, Salamanca, Sevilla, Teneriffa and Valencia.