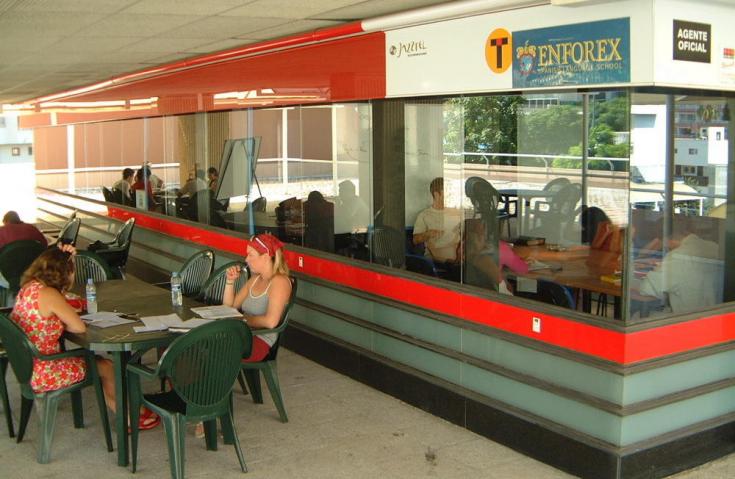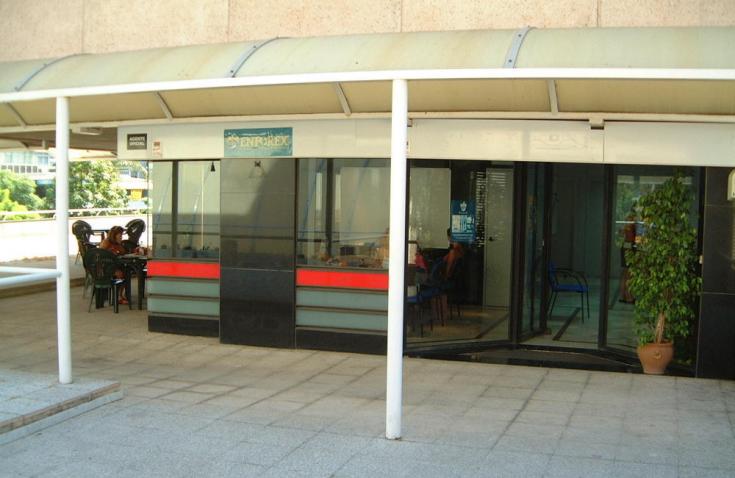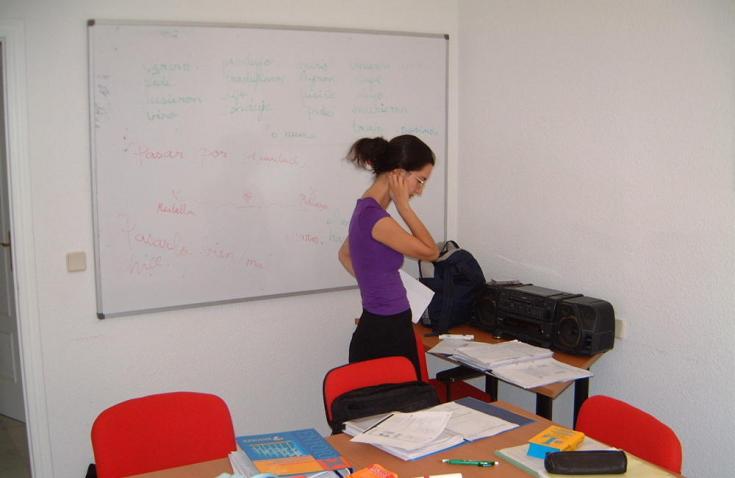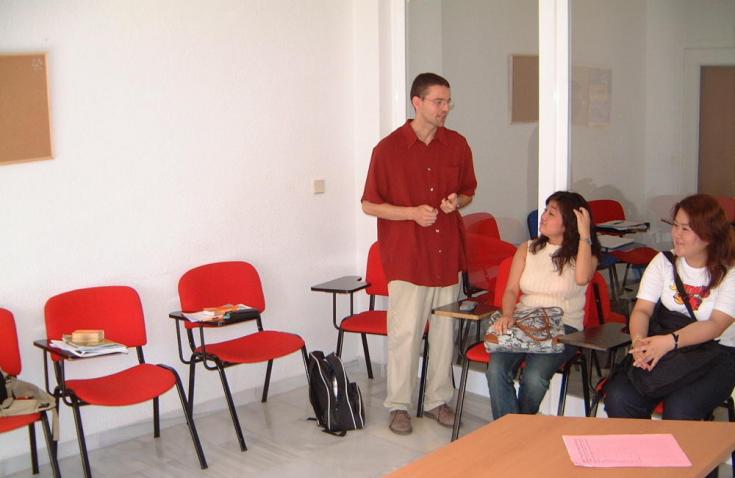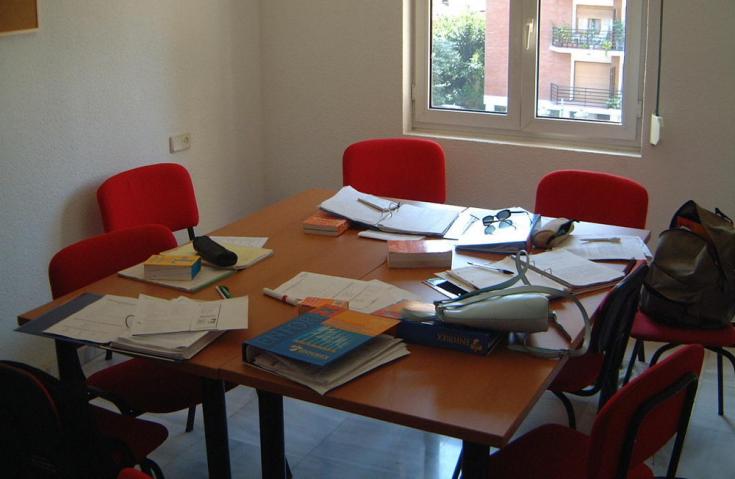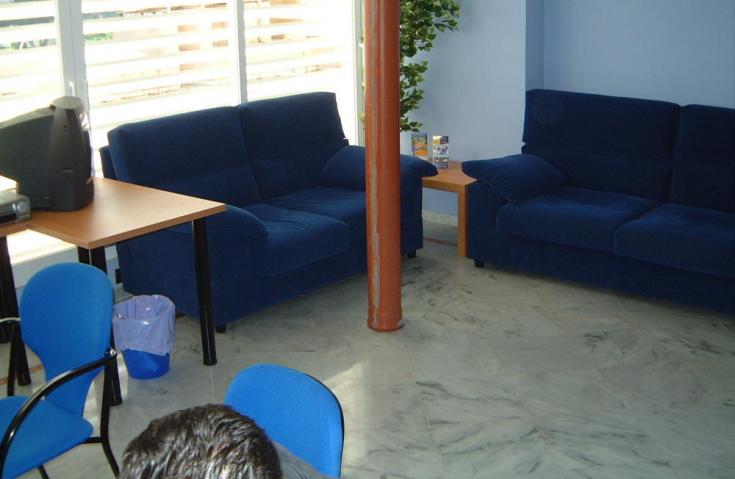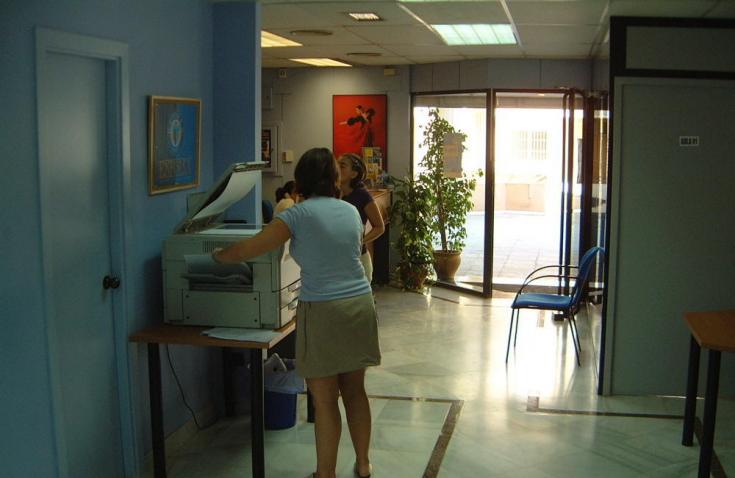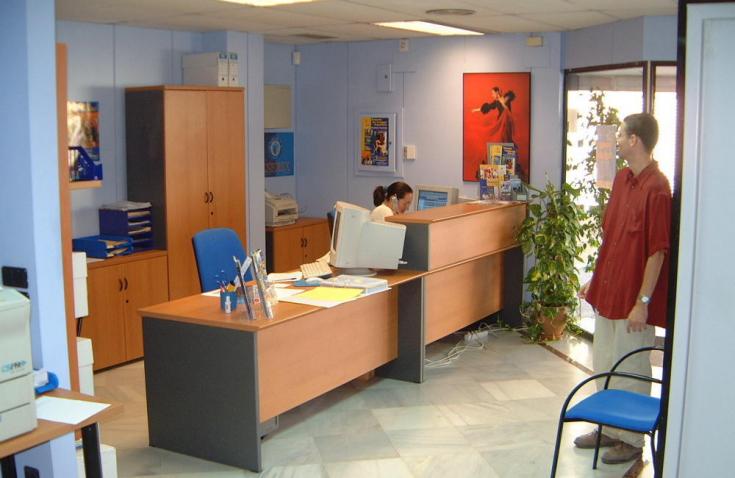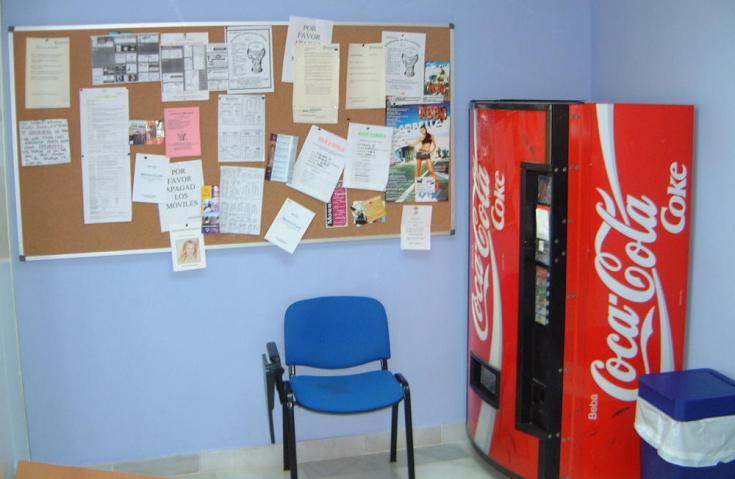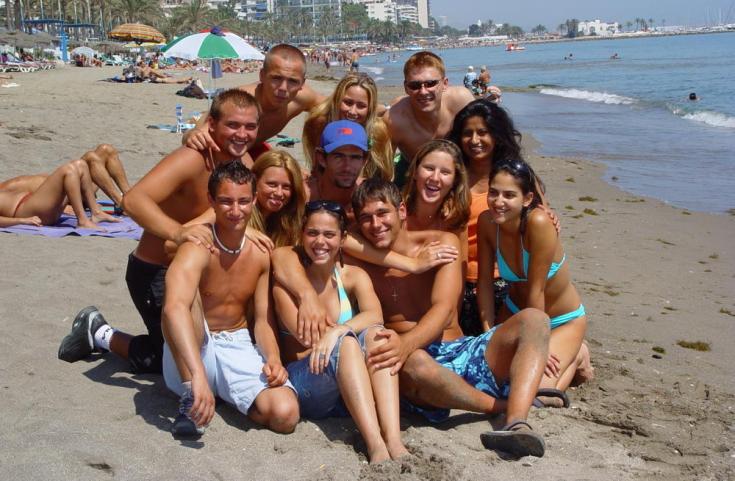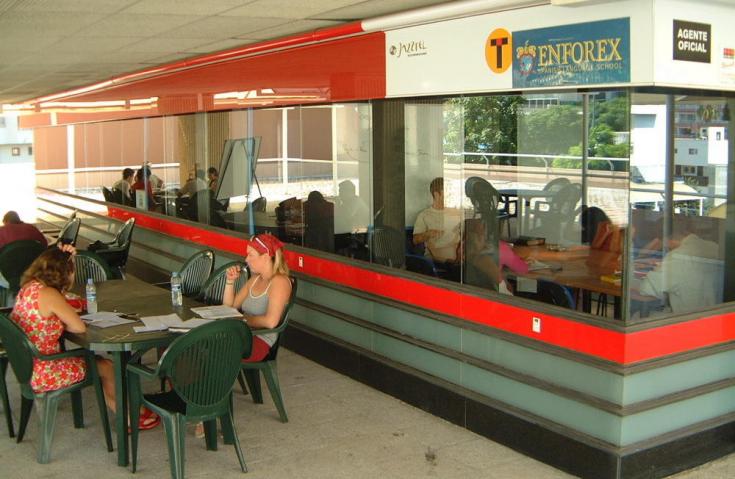 Default
Wifi
CEELE
ALTO
Instituto Cervantes
Juniors stars
Adultes courses
Adultes Infrastructures
Wifi
Espace multimedia
Famille
Appartement Partagé
Adultes Accreditations
ALTO
Instituto Cervantes
NAFSA
EduSpain
Language school Enforex
Marbella
Education Travel for Students and Adults

Minimum age : 14
Number of classes : 15
Number of students per class : 7
Levels : elementary to Proficiency
Enforex Marbella, with a capacity of 130 students, is a small school designed around open-air spaces to enjoy the city's excellent year-round weather. The center's size fosters a community feel, where Spaniards mingle with internationals between all of the language classes we offer: Spanish, English, French and German.
Facilities
    * New, 3-story building
    * 17 classrooms (14 inside and 3 outside) with natural light from the terrace.
    * 7 computers with free Internet access
    * Wi-Fi wireless internet throughout the school
    * Each classroom has audio-visual equipment.
    * Huge terrace, 3,500 m2
    * Air conditioning
    * Large common room with vending machines
    * Study hall/ reading room
    * Library services (books and videos)
    * Teachers' room
Courses

Accommodations

Entertainment

Prices

Price estimation
The Spanish school in Marbella plans afternoon and evening activities every week such as:
    * Puerto Banús
    * City Tour
    * Córdoba
    * Sevilla
    * Málaga & the Picasso Museum
    * Flamenco show
    * Ronda
    * Nerja caves
    * Mijas
Our schools of the same school group
Learn Spanish in Argentine. Our language schools are located in: Bariloche, Buenos Aires, Cordoba, Mendoza, language school in Bariloche, Buenos Aires, language course in Cordoba, Mendoza

Learn Spanish in Bolivia. Our language schools are located in: Sucre, Language school in Sucre, language course

AILS. Learn Spanish in Cuba. Study in our partner schools and explore the country.

Dominican Republic

Learn Spanish in Guatemala, an ideal destination for students and adults who wish to learn Spanish in Central America.

Spanish language courses in Peru for adults and students. Language school in Cusco; Peru.

Learn English in Spain. Our language schools are located in Alicante, Barcelona, Granada, Malage, Madrid, Marbella, Salamanca, Sevilla, Teneriffa and Valencia.