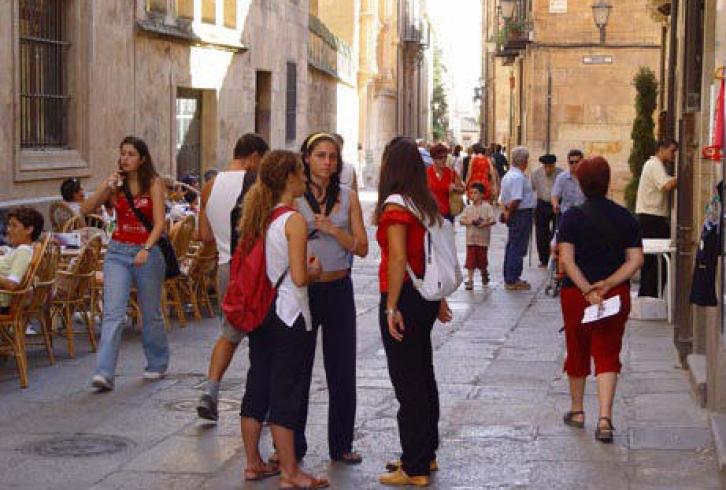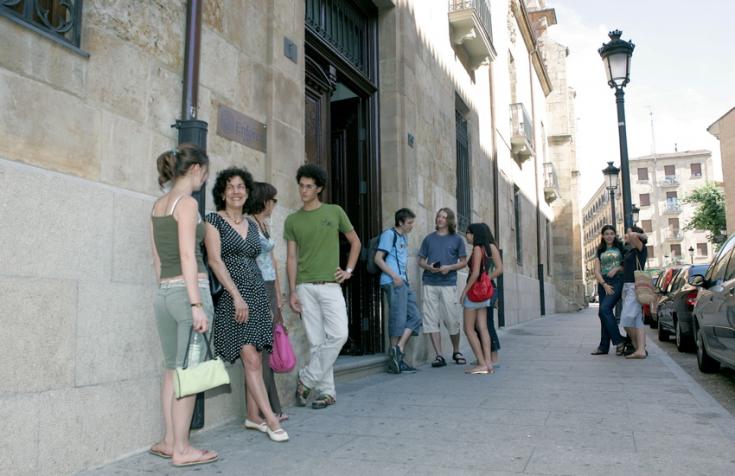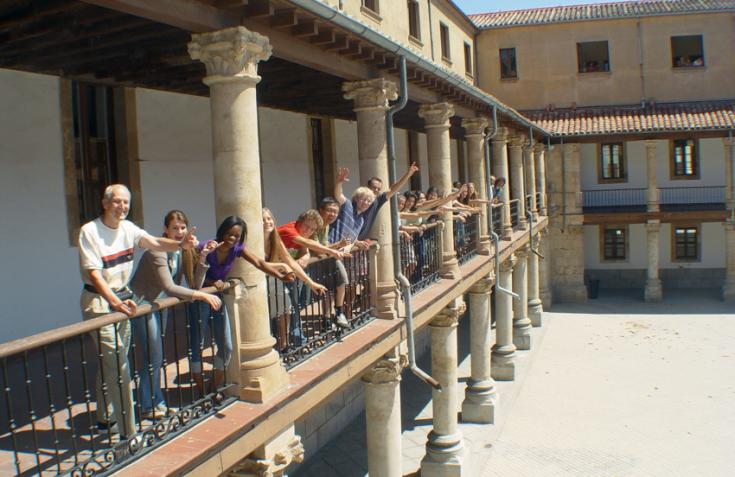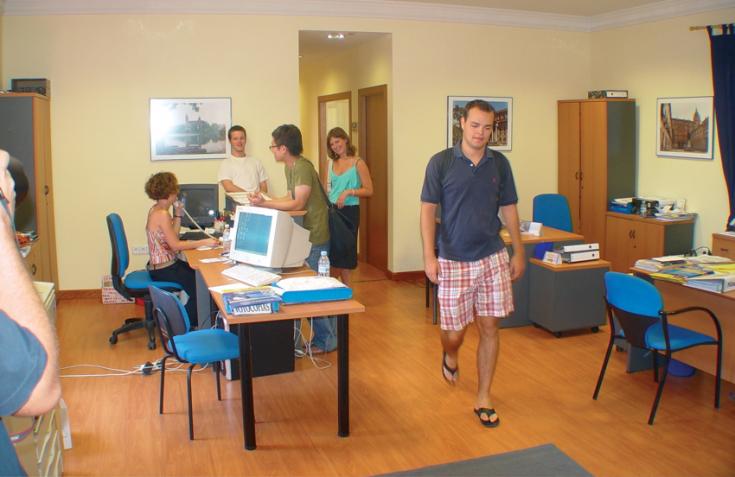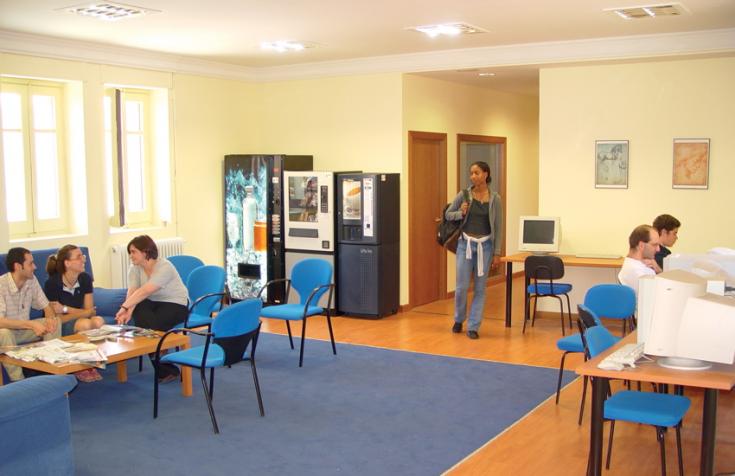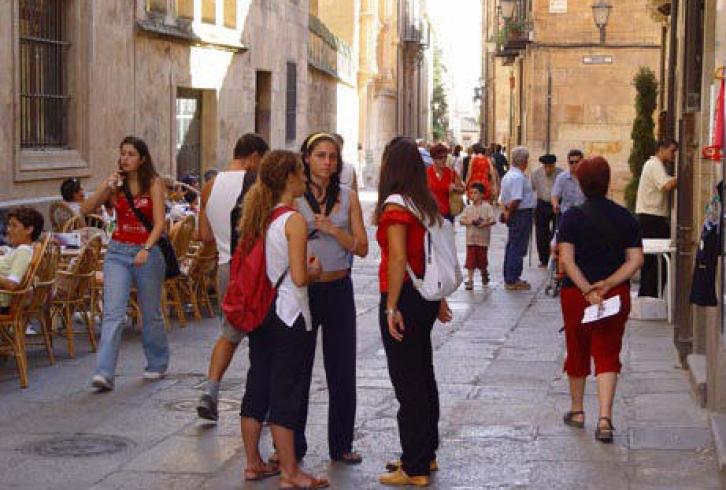 Default
Wifi
CEELE
ALTO
Instituto Cervantes
Juniors stars
Adultes courses
Cours généraux
Préparation aux examens
Adultes Infrastructures
Wifi
Espace multimedia
Famille
Résidence
Appartement Partagé
Adultes Accreditations
ALTO
Instituto Cervantes
NAFSA
EduSpain
Language school Enforex
Salamanca
Education Travel for Students and Adults

Minimum age : 14
Number of classes : 30
Number of students per class : 7
Levels : elementary to Proficiency
Living in Salamanca is like being transported to another era: the entire city center is composed of golden, historic buildings dating as far back as the 13th century. The Salamanca Spanish school blends right in, a former convent of sandstone right in the heart of town. On the other hand, modern amenities like sports facilities and air offer you the best of both worlds.
Facilities
    * Renovated and modernized former convent, 5,420 m2
    * 30 classrooms (up to 60 during summer)
    * Staff room
    * Lecture room
    * Computer lab with free internet
    * Wireless internet in the building (Wi-Fi)
    * Common lounge area
    * Beautiful central patio
    * Spacious sporting areas
Courses

Accommodations

Entertainment

Prices

Price estimation
The most frequent afternoon and evening activities at the Spanish school in Salamanca are:
    * City tour (Cathedral, Plaza Mayor, Casa de las Conchas, the University...)
    * Tapas crawl
    * Spanish movie night
    * Soccer and basketball
You can also sign up for weekend trips to the region's most interesting historic cities, such as:
    * Toledo
    * Ávila
    * Madrid
    * Zamora and Valladolid
    * Ciudad Rodrigo
Our schools of the same school group
Learn Spanish in Argentine. Our language schools are located in: Bariloche, Buenos Aires, Cordoba, Mendoza, language school in Bariloche, Buenos Aires, language course in Cordoba, Mendoza

Learn Spanish in Bolivia. Our language schools are located in: Sucre, Language school in Sucre, language course

AILS. Learn Spanish in Cuba. Study in our partner schools and explore the country.

Dominican Republic

Learn Spanish in Guatemala, an ideal destination for students and adults who wish to learn Spanish in Central America.

Spanish language courses in Peru for adults and students. Language school in Cusco; Peru.

Learn English in Spain. Our language schools are located in Alicante, Barcelona, Granada, Malage, Madrid, Marbella, Salamanca, Sevilla, Teneriffa and Valencia.