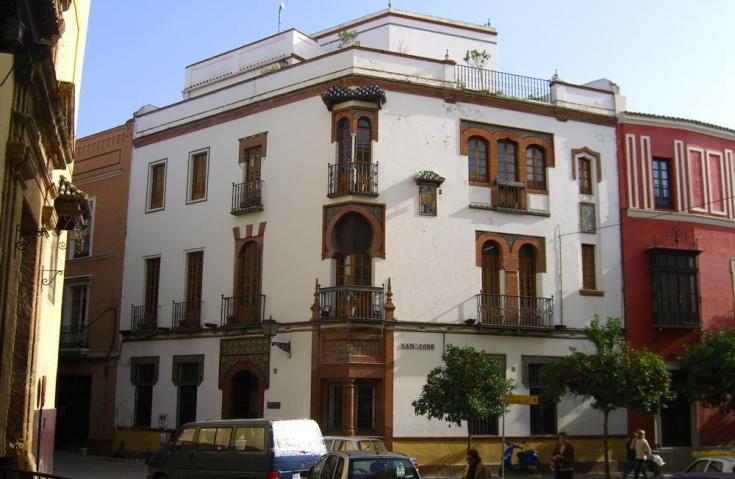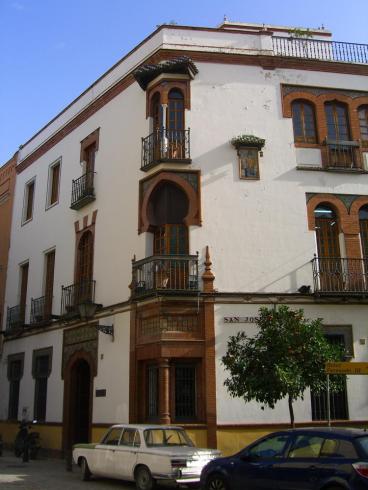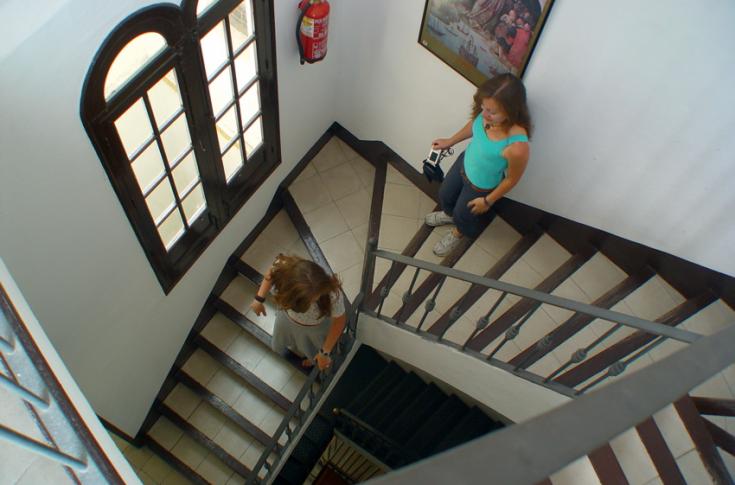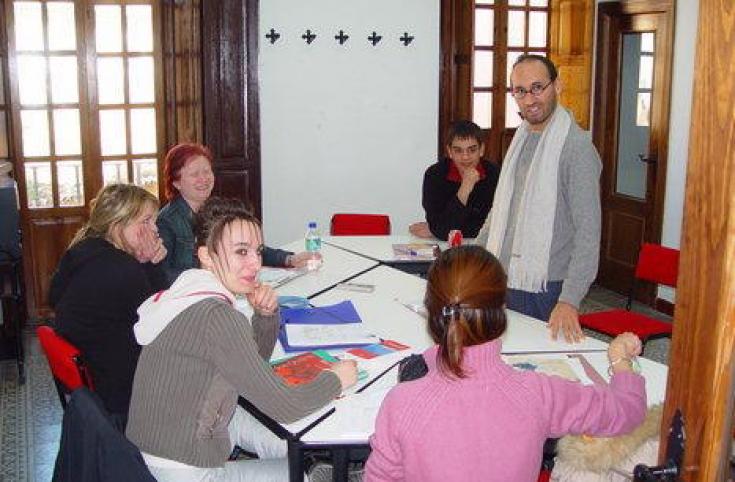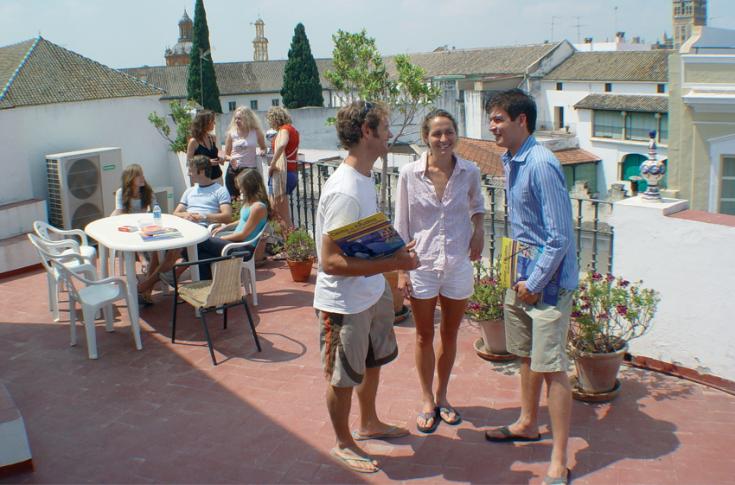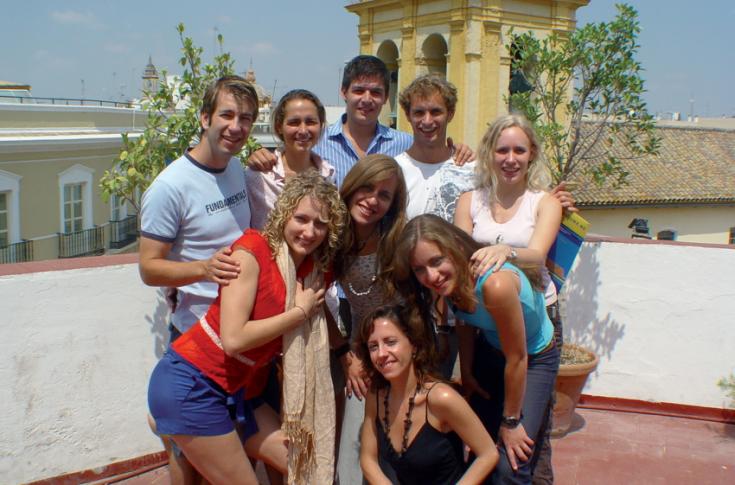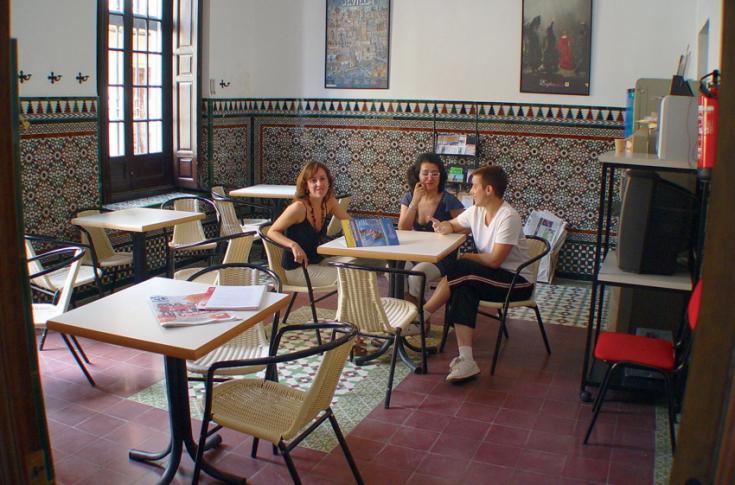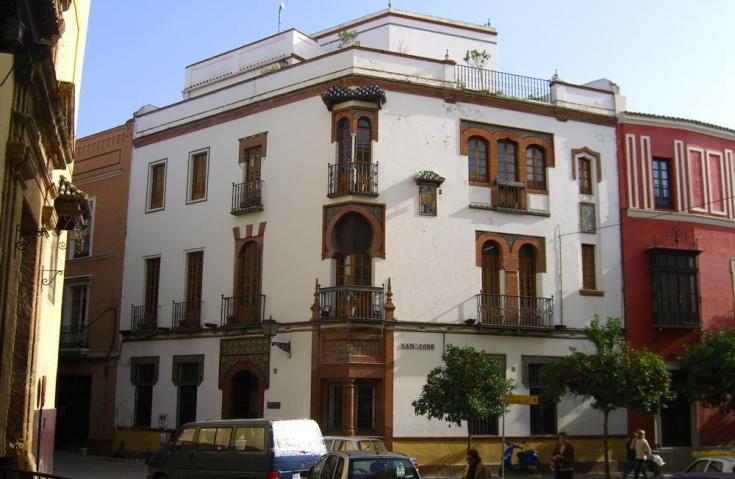 Default
Accès handicapés
Wifi
CEELE
ALTO
Instituto Cervantes
Juniors stars
Adultes courses
Cours généraux
Préparation aux examens
Adultes Infrastructures
Wifi
Espace multimedia
Famille
Résidence
Appartement Partagé
Adultes Accreditations
ALTO
Instituto Cervantes
NAFSA
EduSpain
Language school Enforex
Sevilla
Education Travel for Students and Adults

Minimum age : 14
Number of classes : 12
Number of students per class : 7
Levels : elementary to Proficiency
Enforex Sevilla captures the essence of the city's charm: it's a white-washed building in the heart of the Old Town, "Barrio Santa Cruz." When class lets out, you can lose yourself along the area's historic winding streets - just a stone's throw from the Cathedral and Alcazar - or relax on our rooftop terrace and revel in the incredible number of sunny days Sevilla enjoys every year. Our Spanish school in Sevilla is a historic landmark, designed by the same architect that erected one of Sevilla's most emblematic monuments, "Plaza de España."
Courses

Accommodations

Entertainment

Prices

Price estimation
The most common weekly activities at the Sevilla Spanish school, held during the afternoon/ evening, are:
    * Sevillanas dance classes
    * Spanish movie nights
    * City tours by theme and neighborhood (Muslim Seville, Triana, Plaza de España...)
    * Museum visits
Sevilla's prime location allows us to offer trips to 2 different countries - Portugal and Morocco - as well as local visits within the city, nearby beaches and small town treasures. These trips are scheduled for weekends.
Our schools of the same school group
Learn Spanish in Argentine. Our language schools are located in: Bariloche, Buenos Aires, Cordoba, Mendoza, language school in Bariloche, Buenos Aires, language course in Cordoba, Mendoza

Learn Spanish in Bolivia. Our language schools are located in: Sucre, Language school in Sucre, language course

AILS. Learn Spanish in Cuba. Study in our partner schools and explore the country.

Dominican Republic

Learn Spanish in Guatemala, an ideal destination for students and adults who wish to learn Spanish in Central America.

Spanish language courses in Peru for adults and students. Language school in Cusco; Peru.

Learn English in Spain. Our language schools are located in Alicante, Barcelona, Granada, Malage, Madrid, Marbella, Salamanca, Sevilla, Teneriffa and Valencia.